Thursday May 23, 2013
Finances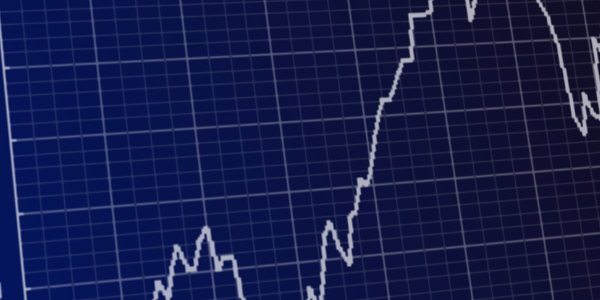 Cereal Maker Kellogg Reports Earnings, Investors "Dig'em," "They're Grrreat!"
Battle Creek, Michigan-based cereal and food producer, Kellogg Company (K), reported its quarterly and annual earnings this past week. The company posted positive earnings for the year with net earnings of $1.2 billion or $3.38 per share (an increase of 2.4% over the previous year).

For the fourth quarter, Kellogg reported net sales of $3.0 billion, an increase of 5.4% over the same period last year. In addition, the company reported fourth-quarter operating profits of $397 million – an increase of 20.3% for the quarter.

Kellogg's President and CEO, John Bryant, responded to the earnings report, stating: "In 2011 we started to build a foundation upon which we can grow. We are pleased to have again posted very strong revenue growth and we have continued to make the investments necessary for future growth."

Kellogg makes iconic cereal brands such as Corn Flakes, Frosted Flakes, Rice Krispies, Special K and Raisin Bran. The company also makes products under the Keebler and Kashi brands.

Kellogg Company (K) stock closed the week at $58.04 per share.


Global Demand Fuel ExxonMobil's Earnings

On January 31, 2012, ExxonMobil Corporation (XOM) reported its fourth-quarter and fiscal year earnings for 2011. The company reported it had achieved a significant return for investors for its record level of investment in exploration.

For the quarter, ExxonMobil earned $9.4 billion, an increase of $150 million (or 2.0%) from the fourth quarter of 2010. Quarterly earnings per share came in at $1.97, an increase of 6% from the same period last year.

For the year, the company reported earnings of $41 billion increase of 35%. The company's earnings per share for the year came in at $8.42.

Rex W. Tillerson, the company's Chairman, stated, "ExxonMobil recorded strong results while investing at record levels to develop new supplies of energy that are critical to meeting growing world demand and supporting economic recovery and growth." Tillerson also noted that ExxonMobil distributed $29 billion to shareholders through dividend and share repurchases.

In 2011, ExxonMobil also spent a record $36.8 billion on capital and exploration expenditures.

Shares of ExxonMobil closed the week at $84.92 per share.


Footwear Maker Wolverine Steps Up its Earnings

Wolverine Worldwide (WWW) reported its fourth-quarter and fiscal year earnings last week. For the year, each of the company's four operating groups reported double-digit growth.

According to the company's annual reported earnings, revenue rose by 12.9% to $1.409 billion. Annually, the company reported earnings per share of $2.48 up 14.3% from the $2.11 in the year prior. This enabled the company to pay out dividends of $22.7 million and repurchase $65.3 million of the company's outstanding shares.

The company's fourth-quarter numbers were also impressive. The company reported revenue of $406.5 million (a growth of 5.6% for the quarter). The company's earnings per share dipped in the fourth quarter from $0.52 per share in Q4-2010 to $0.47 per share in the final quarter of 2011.

"Our portfolio of strong, global lifestyle brands combined to deliver another year of record performance," Wolverine's Chairman and CEO, Blake W. Krueger stated. Krueger also noted that all of his company's "major international regions reported double-digit revenue growth."

Wolverine Worldwide bills itself as one of the world's leading manufacturers of active, work and outdoor sport footwear and apparel. The company's portfolio includes brand names: Bates, Hush Puppies, Merrell, Sebago and Wolverine. In addition, the company licenses third-party brands such as CAT, Harley Davidson and Patagonia.

Shares of Wolverine Worldwide (WWW) closed the week at $40.44

The Dow started the week at 12,660 and closed at 12,862. The S&P 500 started the week at 1,316 and ended at 1,345. The NASDAQ started the week at 2,817 and finished at 2,906.

McDonald's Takes Advantage of Record Low Interest Rates
McDonald's Corp. (MCD) recently took to the bond market to raise $750 million in capital. The company issued $500 million of 30 year bonds and $250 million of 10-year debt.

According to data compiled by Bloomberg, McDonald's paid a record low 3.7% coupon for the 30-year bonds. The securities were sold for 80 basis points more than the going rate for 30-year Treasuries. With respect to the 10-year debt, the company paid a 2.625% coupon.

Yields on investment-grade corporate bonds have been falling as of late, dropping to 3.56% which is close to the record of 3.50% that was reached on August 9. McDonald's is rated A by Standard and Poor's and A2 by Moody's.

The 10-year Treasury note yield finished the week at 1.92% while the 30-year Treasury note yield finished the week at 3.12%.

Mortgage Rates Hit All-Time New Lows
Freddie Mac released its latest Primary Mortgage Market Survey (PMMS) on February 2, 2012. The survey revealed that mortgage rates reached an all-time record low on news that economic growth fell short of market predictions.

The survey reported that the 30-year fixed rate mortgage (FRM) averaged 3.87% this week. Last week the 30-year FRM averaged 3.98% and last year at this time it averaged 4.81%.

The average for the 15-year FRM, according to PMMS, also fell to an all-time low. The 15-year mortgage averaged 3.14%, compared to 3.24 in the previous week. A year ago, the 15-year FRM averaged 4.08%.

"Most mortgage rates eased to all-time record lows this week as fourth quarter growth in the economy fell short of market projections," stated Frank Nothaft, Freddie Mac's Vice President and Chief Economist. Nothaft also noted that GDP rose 2.8% in the fourth-quarter of 2011, below the projections of 3.0% and that consumer spending was flat.

The money market fund finished this week at 0.50%. The 1-year CD finished at 0.70%.

Published February 3, 2012
Previous Articles
Amgen Makes Purchase, Misses Earnings Estimates
KeyCorp Acquires 37 HSBC Branches
Franklin Covey Manages Expectations with Earnings Report
Hear Me Now, Verizon Cancels $2 "Convenience" Fees After Customer Uproar