Friday May 24, 2013
Finances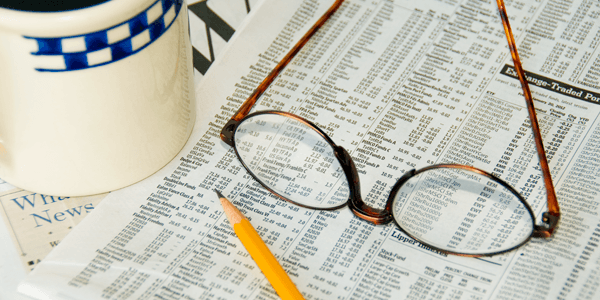 Google Shares Shave Value
Google, Inc.'s fourth-quarter results missed analysts' expectations of better revenue and earnings. In turn, shares of the Internet search giant took a beating with shares sliding by 9% on Thursday. Though earnings and revenue disappointed some investors, the fourth quarter showed marked improvement from the same quarter a year earlier. Google posted net revenue of $8.13 billion, over $1.75 billion more than the same period in the previous year. Despite the increase, many analysts anticipated net revenue to peak at $8.4 billion. This is the first time in eight consecutive quarters that Google has failed to exceed analyst expectations.

The shortfall is attributed to Google's decline in cost-per-click revenue from online advertisements. While the actual number of cost-per-click increased greatly during the final three months of 2011, the amount Google collected from each click decreased by roughly 8%, resulting in lower total revenue. Expenses have also been mounting. Google's planned $12.5 billion acquisition of smartphone maker, Motorola, is expected to close sometime this year. Google believes that purchasing Motorola will position it to better compete with rival Apple, Inc. in the incredibly competitive smartphone market. Just as Apple produces both smartphones and operating systems, Google hopes to replicate the whole product offering. Unlike Apple, Google will continue to license its operating system to makers of other smartphones and mobile devices.

Shares of Google, Inc. (GOOG) finished the week down nearly 9% at $586.00. Apple, Inc. (AAPL) finished the week up at $420.30.


Home Builders See Stocks Recovering

With the New Year comes renewed interest in home builder stocks. While the industry as a whole continues to suffer through one of the worst economic periods in American history, there are some small indications that the worst may be behind the once mighty building industry. The National Association of Home Builders/Wells Fargo housing market index has jumped by more than 4 points to 22. While a rating of 22 is still among the lowest ratings on record, it marks the highest rating for the index since 2007.

With consumer confidence beleaguered but on the rise, banks easing lending restrictions, an extremely mild winter and interest rates at historic lows, some builders are enjoying a little breathing room in the form of higher stock prices. Shares of mega-home builder Lennar Corporation jumped nearly 4% after release of the National Association of Home Builders/Wells Fargo report. Likewise, shares of PulteGroup, Inc. posted gains of more than 6% on Thursday. Yet builders are not out of the woods. With a glut of foreclosed homes on the market depressing prices, it will likely take at least a few more years before a home building boom occurs again. Still, the increase in both the housing market index and stock prices was a welcome change for home builders.

Shares of Lennar (LEN) closed the week at $22.06 while shares of PulteGroup, Inc. closed at $7.76 per share.


Treehouse Foods Faces Weak Sales

Shares of Oak Brook, Illinois based Treehouse Foods fell by more than 12% in intra-day trading on Friday. The drop in share value is the largest since Treehouse, makers of private label food products, went public in 2005. Investors soured on the stock after Treehouse cut its outlook after observing a dramatic shift in consumer buying habits during the last three months of 2011. Executives noted that a larger percentage of consumers are purchasing food from club stores and discount retail stores rather than from traditional and specialty grocery stores. Part of the shift in consumer habits is blamed on higher prices on traditional grocery shelves. Producers have been forced to raise prices as they face increased costs from food ingredients and fuel delivery prices.

Treehouse is not the only food maker facing a drop in shares. Campbell Soup, Dean Foods and H.J. Heinz all saw their stocks fall by a minimum of 2%. Blaming a mild winter for a drop in demand for some items, Treehouse said December unit volumes fell 8.8% for soup, 4.7% for non-dairy creamers and 4.6% for hot cereal. For the last 12 weeks of 2011, Treehouse said private label sales slipped 1.7%, while brand name food volumes declined 5.3%. "We are disappointed in our finish to the year, especially after engineering a mid-year recovery in our private label revenues and margins. Our turnaround was derailed by a sudden drop in volume that affected Treehouse and the whole of the packaged foods industry," Treehouse Chief Executive Sam Reed said in a statement.

Shares of Treehouse Foods (THS) finished the week at $56.76

The Dow started the week at 12,422 and closed at 12,720. The S&P 500 started the week at 1,289 and ended at 1,315. The NASDAQ started the week at 2,711 and finished at 2,787.

Bond Yields Up Slightly
Treasury prices trended down on Friday, pushing the yield on 10-year notes to 2%. Traders are optimistic that Greek officials will announce an agreement on losses with bondholders sometime during the session. Yields on 10-year notes that move inversely to prices, gained 5 basis points to 2.04%. The 10-year note has not finished a week with a yield above 2% since late 2011. The yield on thirty-year bonds rose 6 basis points to 3.11%. For the week, 10-year yields have increased from 1.85%, almost perfectly reversing last week's gains. Thirty-year yields are up from 2.90% a week ago.

While yields are up slightly, most analysts do not anticipate any major gains until positive news regarding European debt generally and Greek austerity measures particularly are further addressed. "The near-term skew of risks remains bearishly postured for Treasuries after yesterday's sell-off," said strategists at RBS Securities in a Marketwatch.com interview.

30-Year Mortgage Rates Hit New Lows
Freddie Mac released its weekly Primary Mortgage Market Survey results showing average mortgage rates changing only slightly amid mixed economic data. However, the 30-year fixed-rate mortgage (FRM) fell to another record low, averaging 3.88%, marking the seventh consecutive week below 4.00%. Last week the 30-year FRM averaged 3.89%. Last year at this time, the 30-year FRM averaged 4.74%. The 15-year FRM this week averaged 3.17% with an average 0.8 point, up from last week when it averaged 3.16%. A year ago at this time, the 15-year FRM averaged 4.05%.

"Mortgage rates were nearly unchanged this holiday week in lieu of a mixed bag of economic data reports," said Frank Nothaft, Freddie Mac's Vice President and Chief Economist. "On the consumer front, retail sales edged up only 0.1% in December, but the Reuters/University of Michigan sentiment index continued to climb in January to the highest reading since February 2011. On the business side, industrial production rose 0.4% in December, slightly below the market consensus forecast and the core producer price index rose faster than market expectations. Finally, on the home construction front, builder confidence rose for the fourth consecutive month in January to the highest level since June 2007."

The money market fund finished this week at 0.50%. The 1-year CD finished at 0.70%.

Published January 20, 2012
Previous Articles
KeyCorp Acquires 37 HSBC Branches
Franklin Covey Manages Expectations with Earnings Report
Hear Me Now, Verizon Cancels $2 "Convenience" Fees After Customer Uproar
Bed Bath & Beyond Reports Earnings that Beat Projections